Description
Snack'Egg is a flattened hard-boiled egg whose yolk remains tender and soft for an enhanced flavour experience.
It is particularly suited to on-the-go consumption, for example in sandwiches. It can also be enjoyed in a salad or as an accompaniment to a hot dish.
Looking to inject some originality into your sandwiches? Try out our four recipes!
Made from eggs laid in France.
Specificity
Oeufs de France

Packaging
Box of 36 eggs
Recipe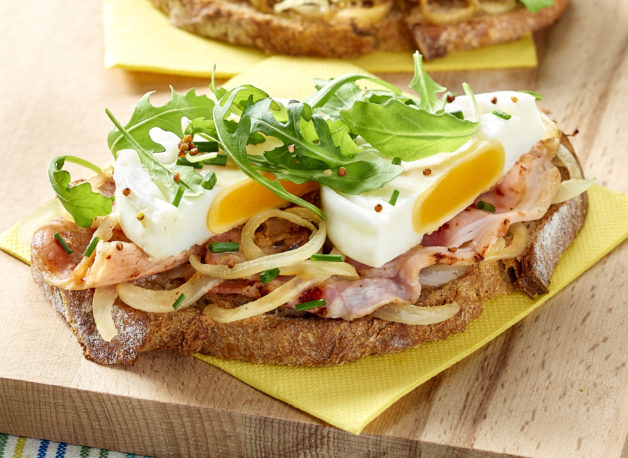 SUMMER BRUSCHETTA
Peel and brown the onions, and then deglaze them with veal stock.
Spread the mixture on a slice of toasted bread.
Add a slice of grilled back bacon and some thinly-sliced onions.
Place a Cocotine Snack'Egg on top and garnish with rocket. Sprinkle with chives and season with a vinaigrette made with wholegrain mustard.