Because the quality of the products used by chefs is of vital importance, Cocotine is an engaged, responsible partner. For several years now, our co-operative's producers have been committed to farming in a way that is respectful of both people and the planet.
Cocotine: A French co-operative brand
In terms of quality, a co-operative is a very positive thing! At Cocotine, there are no middlemen between the company, our production sites and our member farmers. And the fewer parties involved, the better our control over product traceability! The nearby locations of our farms minimize the transport time between them and our plants, to ensure the quality of our egg-based products is beyond reproach.
Cocotine's history is a real asset in the quality of the products we sell to restaurants. Our French co-operative, formed by agricultural and livestock farmers and producers, functions thanks to the men and women who form its backbone and who are completely dedicated to the daily work they perform so we can offer only the best products to our clients. They all have a financial interest in the long-term success of our business model, as ours is a company of people rather than capital, where everyone's voice can be heard. This type of organization enables the pooling of expertise and good practices.
Innovative French products
Cocotine's ranges are made in accordance with very strict specifications which offer guaranteed quality for restaurateurs and for the professional food wholesalers who list those products. By choosing Cocotine, they have the assurance of products made in France which meet their expected quality criteria. It has to be said that research and development and, more generally, innovation are all part of Cocotine's DNA.
And we have even reinforced our efforts in this direction over the years, thanks to the close attention we pay to our clients and in-depth analyses of their expectations. Outside panels of diners and chefs have been created to give us a better understanding of those expectations. Each new product launched is designed to meet a need expressed by our users. Our products are always tested for their sensory qualities and their practicality.
For example, Cocotine's R&D teams have perfected laser-cut soft-boiled eggs. For the healthcare and medical/social sector, they have worked on products rich in protein for malnourished people. Close to 10 products are launched each year, providing updates to our ranges which are expected by chefs at restaurants, who are always on the lookout for new foods to use to develop attractive menus.
Exemplary methods and production sites
Over and above the products designed specifically for the food service industry, the co-operative has also obtained certification (ISO 22000, BRC & FSSC 22000) for our processing sites, making them exemplary plants.
Our co-operative is also involved in ethical projects. Attentive to our clients, the group's eggs branch has developed a model which adapts to societal expectations by offering concrete support mechanisms to our farmers so they can convert their farms to produce cage-free, free-range or organic eggs. All these commitments ensure that Cocotine products are a safe bet when it comes to food purchases. And that Cocotine is a leading professional food supplier!
France's egg industry at the heart of quality trends
National egg production is applauded in France, with the creation of the "Œuf de France" (French Eggs) label which guarantees the provenance of eggs, and throughout Europe for its promise of quality and food safety. The Fipronil scandal further reinforced this French guarantee, which is appreciated in France and throughout Europe, as no contamination was observed in certified French Eggs. To capitalize on this enthusiasm for French eggs and to reassert their origins, actors in the industry launched a new label, "Œuf de France" (French Eggs), to replace the "Pondus en France" (Laid in France) label. It guarantees products which are 100% made in France, from the birth of the laying hen to the laying of the eggs and their packaging, as well as guaranteeing superior product quality.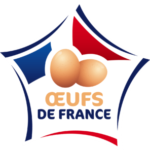 Would you like to learn more about Cocotine's products and get some suggestions on how to use them? Make an appointment today with a member of the Cocotine Team!
Warning
: Illegal string offset 'sizes' in
/home/clients/47ed65455fa49171f26a559bb2090c7a/cocotineprod/wp-content/themes/cocotine/template-parts/content-single.php
on line
45
Warning
: Illegal string offset 'large' in
/home/clients/47ed65455fa49171f26a559bb2090c7a/cocotineprod/wp-content/themes/cocotine/template-parts/content-single.php
on line
45