Soft-boiled Eggs | Cocotine
Recipe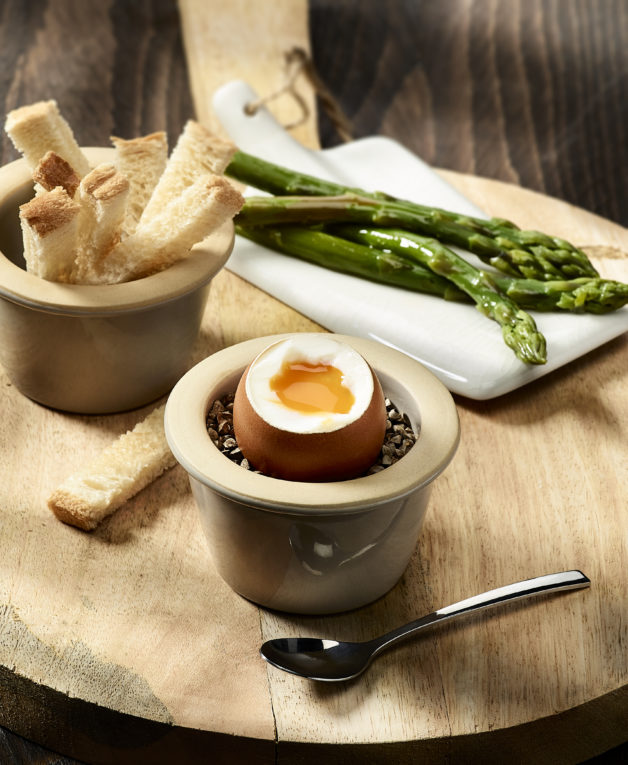 Soft-boiled eggs and potato waffle soldiers with a roquefort cream sauce
Peel, rinse and dry the potatoes before grating them finely.
Melt the butter, then blend in the flour and eggs.
Add the grated cheese, some herbs and the potatoes, then mix to an even consistency.
Season. Preheat the waffle iron. Lightly oil the grill sheets and cook for 10 minutes (depending on the appliance).
During that time, reheat the Cocotine Soft-boiled Eggs and serve warm or hot.