Eggs are an essential food, used in a vast array of recipes. It is often the main ingredient or else used to thicken, emulsify or enrich dishes. In food service though, it cannot be used in its natural shell form, for health safety reasons. This is where egg products come in, like liquid egg, fried eggs, egg bites, enhanced Spanish omelettes, and more. They offer so many benefits to the food service industry!
Quality fit for any use
To guarantee the quality of the meals served and prevent any risk of microbiological contamination, shell eggs are prohibited in food service kitchens. On the contrary, egg products made in factories according to strict procedures are subjected to a whole battery of tests throughout the entire production chain. Processes established based on a HACCP approach guarantee that they are harmless to consumers. Continuous improvements make them perfectly safe, as recognised by multiple certifications (particularly ISO and BRC).
The sanitary quality of food is essential, but its sensory qualities also need to be on point. Between their taste, texture and appearance, egg products are pleasing to the eye and the palate!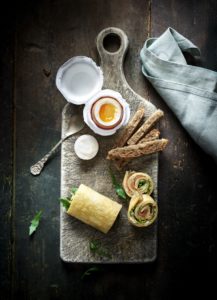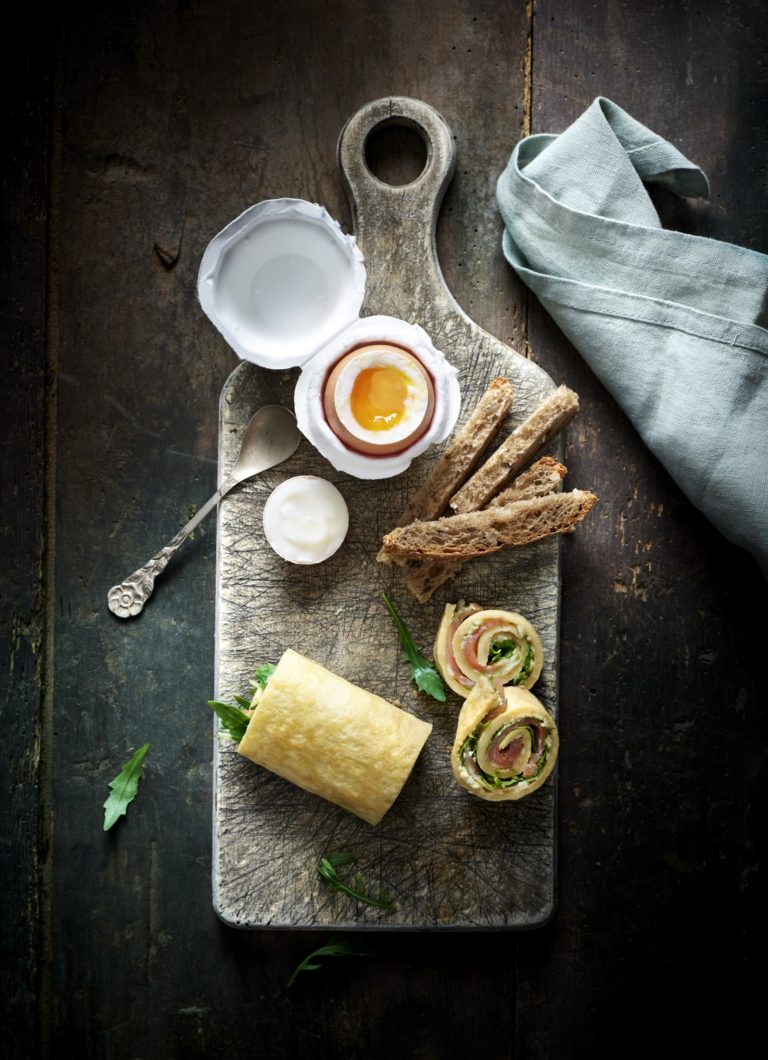 Egg products, the easy-to-use choice
Another argument in their favour is that egg products are easy to use, an aspect which is essential to all food service chefs and cooks, for whom time is money. Between our fresh range and more than 200 IQF items, Cocotine's egg products come in a wide variety of packs and packaging, to ensure there is something for every need. Whether in terms of their handling, storage, conservation or use, their convenience is one of the key reasons for their success. As a cooking base or ready-to-garnish products, they can easily enrich the menu served to diners.
In addition, Cocotine's repositionable labels facilitate the fulfilment of traceability requirements and compliance with HACCP procedures, which are so vital in the world of food service.
Products suited to any dining occasion
Egg products can be used for any dining occasion. In addition to liquid egg, which works with multiple preparations, egg products are suitable for any meal: fried eggs for breakfast, hard-boiled eggs in a salad or sandwich at lunchtime, plain or enhanced Spanish omelette for dinner, crepes for dessert or as a snack, and the list goes on… At any time of day, eggs and egg products can be offered to diners, in a very wide assortment of forms.
Many recipes featuring Cocotine egg products are available, delicious when followed to the letter, but also adaptable to the occasion, the season and the chef's preferences!
Egg products offer a real opportunity for chefs and cooks working in food service. They are increasingly in demand with diners, who these days are looking for healthy food and alternatives to meat. This demand is only growing, with the current rise in flexitarianism. The sanitary and savoury qualities of products made from eggs make them a great way to meet these blossoming expectations.
Want to find out more about egg products? Download the e-book which provides incontrovertible proof that they are more than just a breakfast food!
Download the e-book, "L'oeuf dans tous ses états" (Eggs: Much More Than a Breakfast Food)