Recipe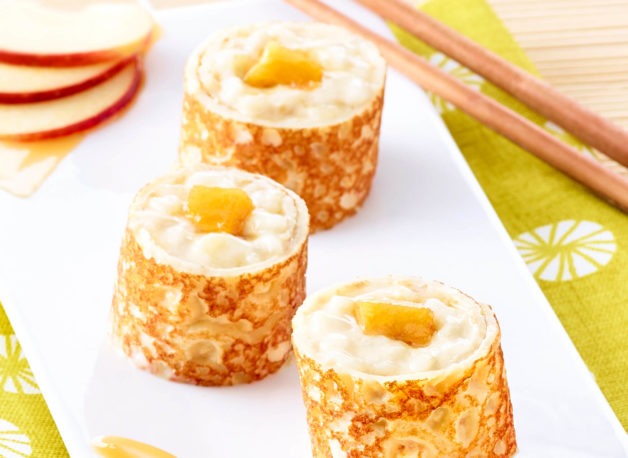 Rice pudding, apple & salted caramel crêpe roll
Steam the Cocotine Crêpes for a few seconds.
Spread the rice pudding on the crêpes in strips 4 cm wide.
Arrange the salted caramel candied apples on top.
Roll it all up like a sushi roll, pinching it at either end.
Refrigerate.
Slice it like sushi and serve with a salted caramel sauce.