Description
> Our soft, fluffy frozen omelettes
Our soft, fluffy frozen omelettes will treat your guests to a "home-made" feel.
Their convenience makes them perfect for institutional catering and commercial restaurants: they can be served as is or dressed with a wide variety of ingredients as per your chefs' visions and only require reheating.
> Specifics of Cocotine's frozen omelettes
Our Frozen Gourmet Plain Omelettes have earned the Œufs de France (French Eggs) label. Its appearance on our packaging is a guarantee that our omelettes are made and processed using whole eggs laid by hens born and bred in France.
By using its logo, Cocotine has committed to ensuring the traceability of the product's source.
> Suggested recipes for our frozen omelettes
Our frozen plain omelettes are ready to serve, to dress up your dishes as an accompaniment to a salad or vegetables, for example a ratatouille. For chefs, omelettes can also offer a source of inspiration. They can be garnished with cheese, vegetables and other vegetarian ingredients like avocado and feta.
Spécificités
Oeufs de France



Organic
Free range
Packaging
Box of 40, 50 ou 60 omelettes
75g, 90g ou 135g
Recipe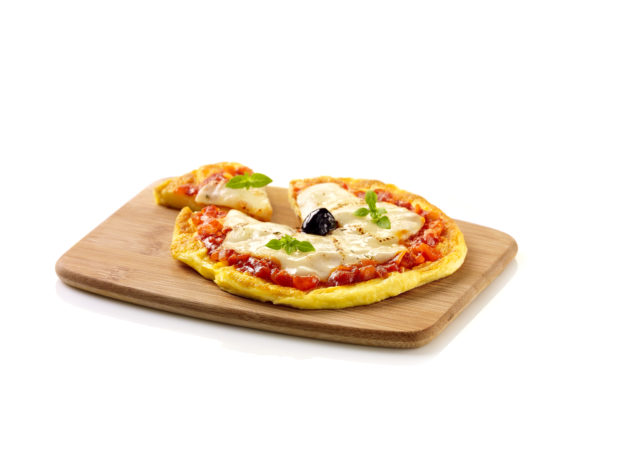 Pizza omelette
Take an omelette and open it up to lay it flat.
Spread d'aucy Tomato & Onion Sauce on top.
Top with slices of mozzarella and a black olive in the middle, as well as a drizzle of olive oil.