Middle Eastern Omelette | Cocotine
Find out about our middle eastern omelette Cocotine ! Some delicious pieces of omelette with spices frozen to diversify you menus.
Download the technical sheet
Recipe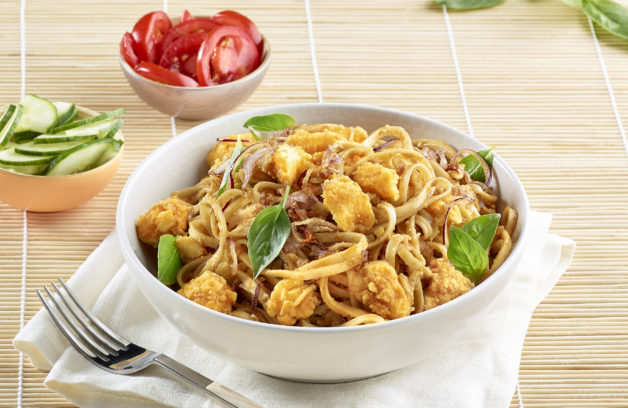 Bami Goreng
Plunge the noodles into the simmering salted water.
Turn off the heat and leave to swell for about 4 minutes.
Drain, rinse with cold water and set aside.
Mix the lemon juice, soy sauce, garlic and pepper in a bowl.
Add the Cocotine Oriental Omelette and mix well, cover and leave to marinate in the fridge for approx. 30 minutes.
Heat a little oil in a wok or large frying pan and stir in the Oriental omelette in portions for approx. 2 minutes.
Sauté the onions and carrots for approx. 5 min, add the snow peas and sprouts and cook for another 2 min.
Add stock, bring to the boil and season. Add the noodles, mix well and heat through.