Middle Eastern Omelette | Cocotine
Find out about our middle eastern omelette Cocotine ! Some delicious pieces of omelette with spices frozen to diversify you menus.
Download the technical sheet
Recipe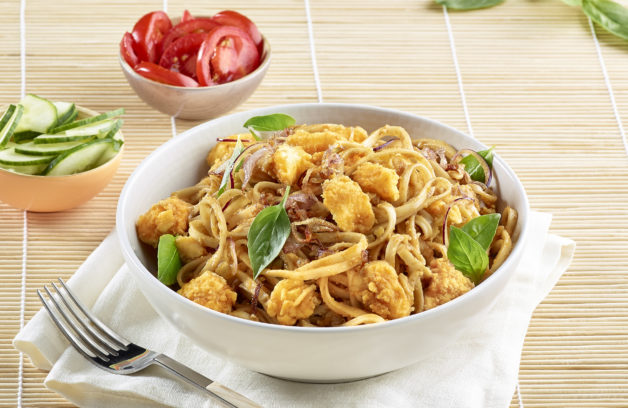 Bami Goreng
Plonger les nouilles dans l'eau salée frémissante. Éteindre le feu et les laisser gonfler env. 4 min. Les égoutter, les rincer à l'eau froide puis les réserver.
Dans un saladier, mélanger le jus de citron, la sauce au soja, l'ail et le poivre. Ajouter l'omelette orientale Cocotine et bien mélanger, couvrir et laisser mariner env. 30 min. au réfrigérateur.
Faire chauffer un peu d'huile dans un wok ou une grande poêle et y intégrer l'omelette orientale par portions pendant env. 2 min.
Faire sauter les oignons et les carottes pendant env. 5 min et y ajouter les pois mange-tout et les germes puis poursuivre la cuisson encore 2 min.
Mouiller avec le bouillon, porter à ébullition, assaisonner. Ajouter les nouilles, bien mélanger et faire chauffer.