Omelette Cubes | Cocotine
Recipe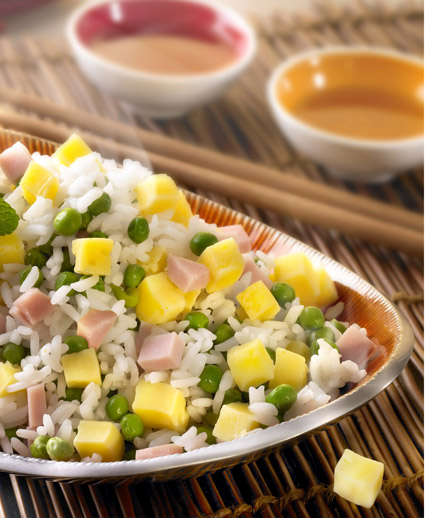 Egg Fried Rice
Cook the rice.
Cut the onions into thin slice and fry them with oil in a pan with the peas.
Pour the mixture into a dish.
Add the rice, peas, onions, diced ham and Cocotine Omelette Cubes.
Season and reheat for 3 minutes over a low flame before serving hot.