Poached Eggs
Discover Cocotine's delicious soft-boiled eggs in pre-cut shells. The perfect preparation for a runny yolk. Rediscover a classic from your childhood with this product made from French eggs!
Download the technical sheet
Description
Discover this culinary aid. It is ready to use, fast, convenient and delicious!
The technology employed preserves the eggs' nutritional and savoury qualities.
This products allows you to easily make elaborate culinary creations and is an original way to accompany your starters and salads. It also comes in an XXL size for even more enjoyment!
Made from eggs laid in France.
Spécificités
Oeufs de France


Poule élevée en plein air
Conditionnement
75, 48 ,36 eggs
Recipe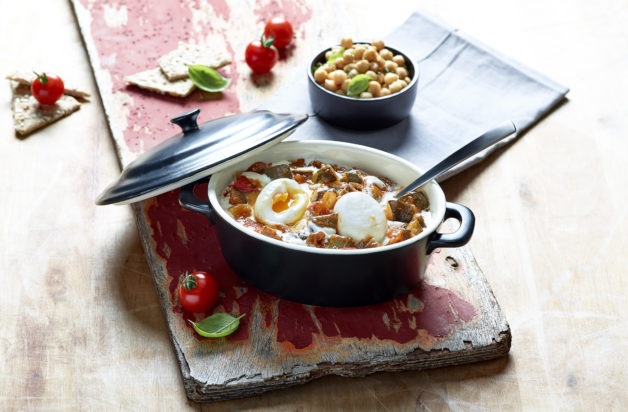 Skillet Poached Eggs
Pour Ratatouille à la Provençale into a Gastronorm container and reheat for 35 to 40 minutes.
Garnish cups with the hot vegetables.
Place a poached egg in the middle.
Coat it all with lightly seasoned liquid cream.
Before serving, heat the cups in the oven for 5 minutes at 180°C.
Serve the Provençal skillet poached eggs with a plate of chickpeas.