Pre-sliced long egg | Cocotine
Ideal for snack menus, this Cocotine product simplifies the production of burger and bagel recipes, as well as mixed salads!
Download the technical sheet
Recipe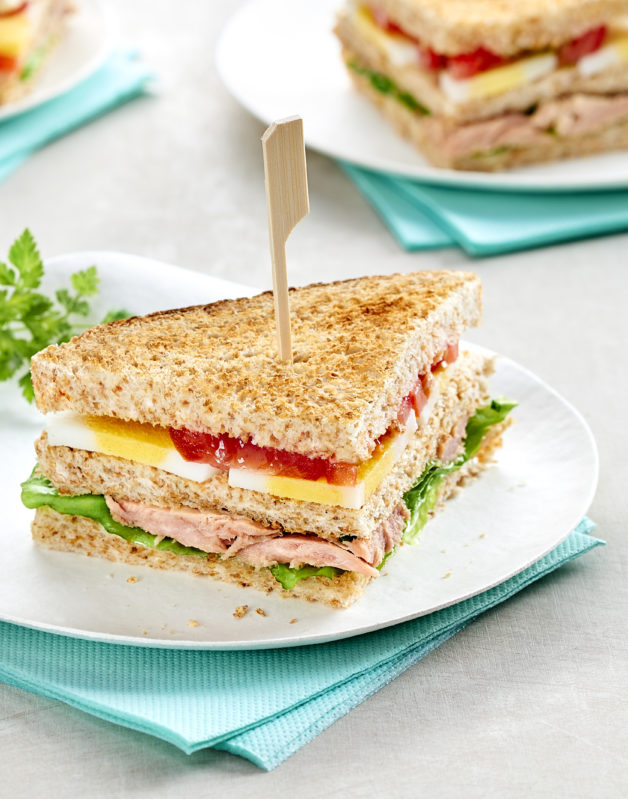 Club sandwich
Mix some tuna flakes with cheese spread. Set aside.
Slice some tomatoes.
Spread a layer of the tuna mixture and place a lettuce leaf on your first slice of toast. Place a layer of tomatoes and another of Cocotine Hard-boiled Eggs in a Pre-cut Log on a second slice of toast.
Arrange the slices on top of one another before cutting them into four triangles. Stack the four pieces on top of each other and hold them in place with a wooden pick.