Snack'Omelette
Discover the Snack'Omelette, a Cocotine product designed for the snack world. Diversify your menus by adding a gourmet omelette in the ideal size for use in burgers, bagels or sandwiches.
Download the technical sheet
Description
34% of households say they reduced their consumption of meat by 25% compared to 2015 (source: Kantar Worldpanel 2016).
The Snack'Omelette is a product which meets the current trend towards flexitarianism.
Because it is quick and economical to prepare, it is easy to adapt to your own recipes and creations.
Specificity
Free-range chicken
Conditionnement
Box of 100 Snack'Omelettes (40g)
Recipe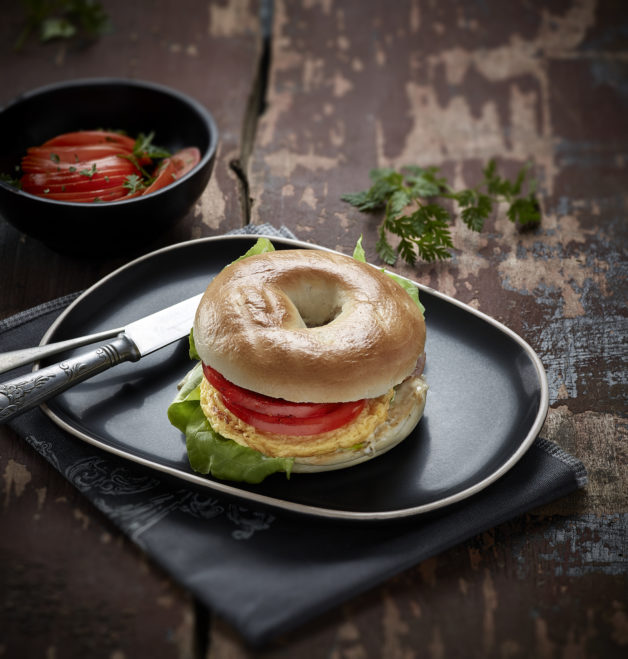 Egg and bacon bagel
Lightly brown the bacon.
Cut the tomato into thin slices.
Toast the bagel in the oven at 180°C.
Heat the Snack'Omelette in the oven at 180°C.