Frozen Sweetened Pasteurised Egg Yolk | Cocotine
Description
Discover the quality of frozen egg yolk from Cocotine, the leader on the egg products market for food service professionals.
Product composition
This products contains 66 pasteurised eggs per kilogram. All our eggs come from chickens farmed in France. Our liquid egg yolk comes in 1 and 5 kg carton.
Advantages of freezing
Freezing extends a product's shelf life and prevents the need for constant monitoring of its state.
Preparation suggestions for our Frozen Egg Yolk
Perfect for dessert recipes, our Pasteurised Egg Yolk can be used to make creams, ice creams, quiches and pastries.
Ideal for food service professionals
Cocotine's products are designed to save time for the food service industry.
Specificity
Oeufs de France


Packaging
Carton 1kg or 5kg
Recipe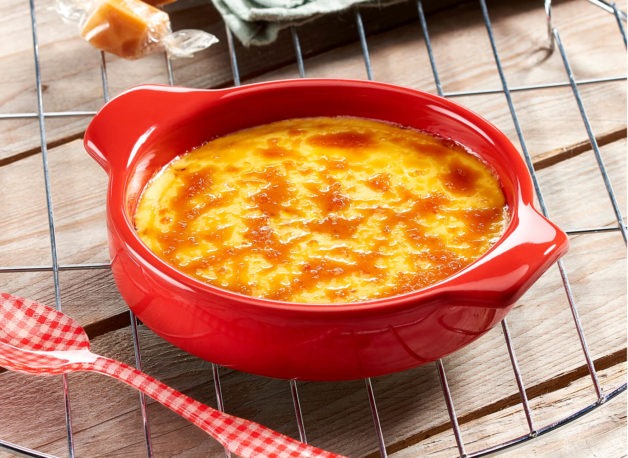 Crème brûlée
1. Preheat the oven to 160°C. In a casserole, heat the cream with the vanilla seeds, removed by scraping the split pods with the tip of a knife.
2. Whisk the egg yolk with the sugar in a mixing bowl.
3. When the cream starts to boil, pour it into the mixture, continuing to whisk. Strain if needed. Remove from the hob and let cool after adding the Renfort+.
4. Divide the mixture between the ramekins. Bake in a water bath for 25 minutes.
5. Let cool and place in the refrigerator for 4 hours.
6. Right before serving, sprinkle each ramekin with brown sugar and caramelise the tops with a kitchen blowtorch.