Frozen Sweetened Pasteurised Egg Yolk | Cocotine
Recipe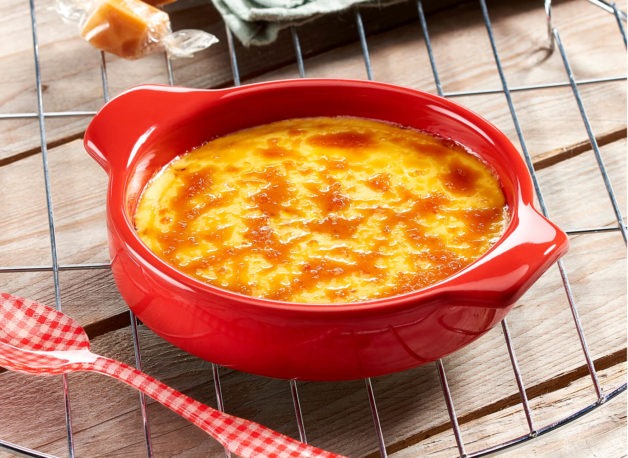 Crème brûlée
1. Preheat the oven to 160°C. In a casserole, heat the cream with the vanilla seeds, removed by scraping the split pods with the tip of a knife.
2. Whisk the egg yolk with the sugar in a mixing bowl.
3. When the cream starts to boil, pour it into the mixture, continuing to whisk. Strain if needed. Remove from the hob and let cool after adding the Renfort+.
4. Divide the mixture between the ramekins. Bake in a water bath for 25 minutes.
5. Let cool and place in the refrigerator for 4 hours.
6. Right before serving, sprinkle each ramekin with brown sugar and caramelise the tops with a kitchen blowtorch.