Oeuf parfait en coquille | Cocotine
It is an egg cooked at a low temperature to keep a creamy yolk.
Description
The white and the yolk of the egg are cooked as close as possible to their coagulation temperature for a unique fondant.
Pasteurised, the shell egg can be safely used in cooking!
These benefits are numerous:
It allows optimised management of last-minute orders and creates zero waste of goods.
Consistent quality during large services.
The perfect egg is suitable for all types of restaurants and recipes.
Specificity
Oeufs de France


Packaging
2 boxes of 10 eggs
Recipe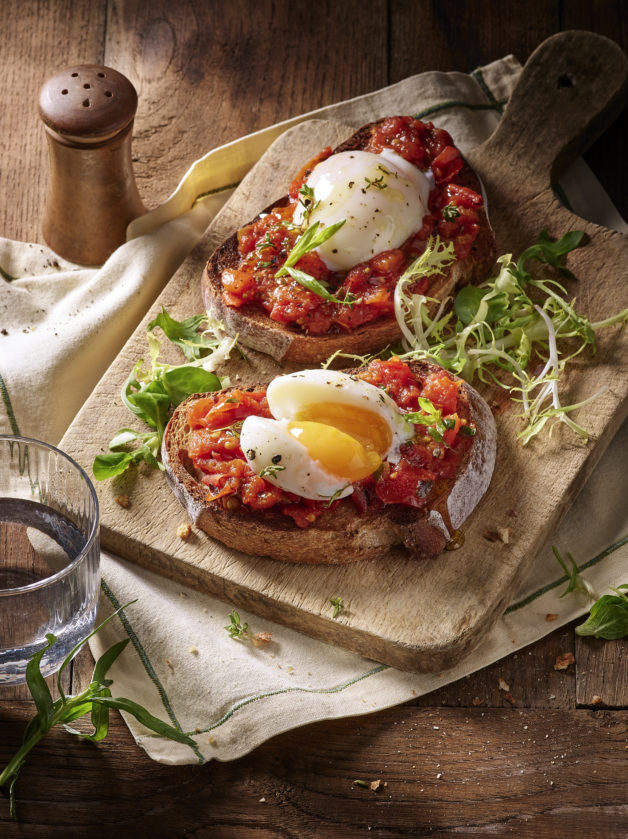 Tartine grillée concassée aux 2 tomates & oeuf parfait
Bring the perfect eggs back to temperature in a heater or thermo-diver at 45°C.
Chop the shallots, grind the tomatoes and crush them.
Sweat the shallots in olive oil, add the crushed tomatoes, the tomato quarters, the tarragon and the thyme flowers, season and cook for 15 minutes.
Toast the slices of farmhouse bread and rub them with garlic.
Dressing: Butter the bread slices with the tomato mixture and place the eggs on top, then drizzle with a few drops of oil.