Frozen Pasteurised Baker's Egg White | Cocotine
Recipe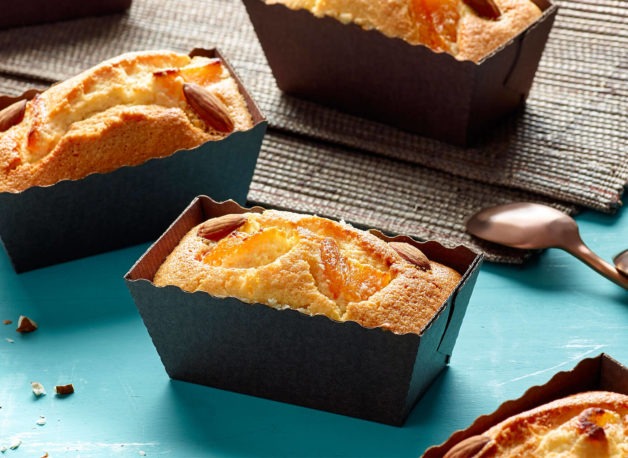 Sponge Fingers with Dried Apricots and Almonds
1. Melt the butter.
2. Mix the almond powder, icing sugar, baking powder and flour.
3. Add some Guérande sea salt.
4. Beat the Cocotine Liquid Egg White and add to the dry mix.
5. Add the butter and mix until the dough is smooth.
6. Pour into small cardboard boxes.
7. Recut the dried apricots and decorate with raw almonds.
8. Bake for 20 minutes at 180°C.