Mimosa Egg - Devilled Egg | Cocotine
Cocotine's Mimosa Egg or Devilled Egg is a mixture of scrambled yolks and crumbled egg whites, the perfect accompaniment for a starter or mixed in with a salad.
Download the technical sheet
Description
Our Devilled Egg blend was designed specifically for the food service industry. That market includes both institutional catering, like canteens at schools, companies and retirement homes, and commercial food service like at hotels, restaurants, etc.
Why use Cocotine Devilled Egg?
Made with French eggs, Cocotine Devilled Egg saves time, is easy and efficient to use to add flavour to your recipes. For cocktail hour or to garnish sauce or mayonnaise, it is the ideal mixture for your dishes.
Why add Cocotine Devilled Egg to your food?
Eggs are a source of protein and contain many vitamins that are essential to normal bodily functions. Cocotine's Devilled Egg helps meet the daily intake requirements for a healthy, balanced diet.
You may also be interested in Cocotine's Scrambled Egg and our Egg White Cubes, perfect for any meal.
Specificity
Oeufs de France


Packaging
10kg
Recipe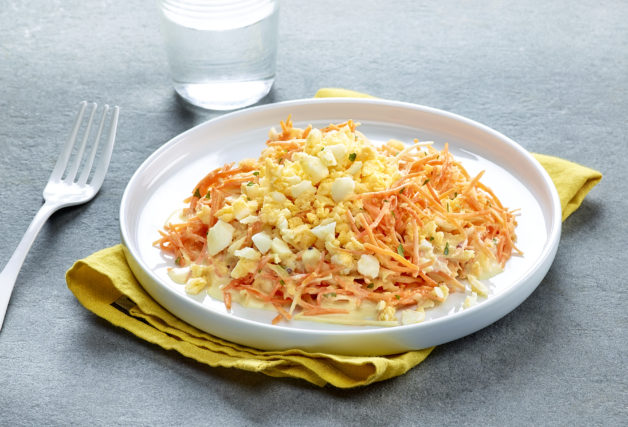 Grated carrot and Mimosa/Devilled Eggs
Grate the carrots
Heat up the Cocotine mimosa eggs
Sprinkle them over the grated carrots
Add a vinaigrette sauce