Fresh Pasteurised Baker's Egg White | Cocotine
Recipe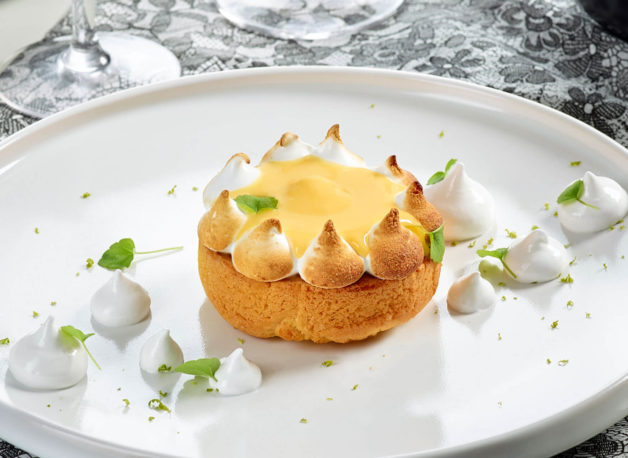 Breton Shortbread with Lemon Curd
For the shortbread: Beat the sugar and the Cocotine Liquid Egg Yolk until the mixture lightens in colour.
Add the creamed butter and stir.
Add the baking powder, the flour and a pinch of salt, and mix.
Wrap in cling film and chill for 1 hour.
Roll out the dough to a thickness of 1 cm and cut into 8 cm circles. Bake for 16 minutes at 170°C.
For the lemon curd: Pour the lemon juice, lemon zest, sugar and Cocotine Liquid Whole Egg into a saucepan.
Whisk the ingredients, mixing them gently, until they reach a temperature of 83°C.
During that time, hydrate the gelatine in cold water.
Mix the lemon curd with the gelatine in a blender.
Let cool to 45°C, then add in the very chilled butter while continuing to mix.
Chill and place in a piping bag.
Make an Italian meringue using the Cocotine Liquid Egg White.
Pipe the lemon curd and the meringue onto the chilled disks of shortbread.
Brown with a blowtorch and arrange on a dish.